It's back to school time, and you're faced with the question of what to pack in your child's lunch that will fuel him for the afternoon and won't break the bank. With planning, and some couponing tips, this isn't as challenging as it sounds.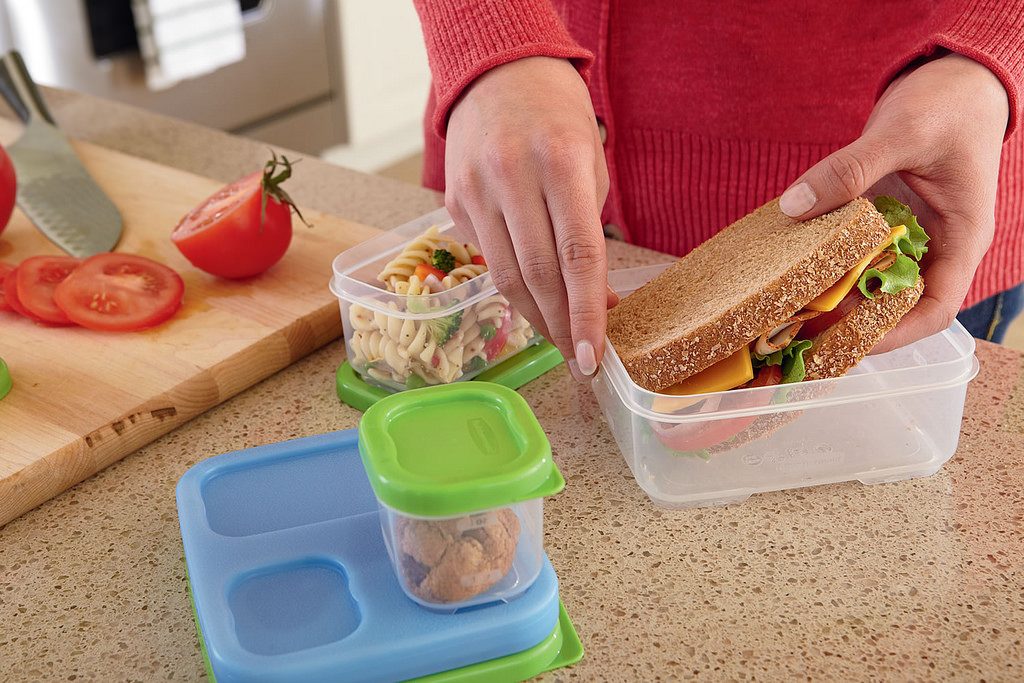 Get creative with sandwiches
Tortillas are inexpensive, last for a long time in your refrigerator,  and freeze well. These can be topped with different spreads and fillings and rolled up for a lunch box entree your child will love. Here is an easy recipe for homemade tortillas if you want to save more money by making them yourself.
Buy fruits and vegetables in season
The USDA's Seasonal Produce Guide can help you determine what is in season and the best deal at the store. Cut whole fruits and vegetables yourself. You pay a premium for those little packages of sliced apples and baby carrots. For maximum savings, make your own.
Make your own prepackaged lunches
You know those prepackaged containers of meat, cheese and crackers your child asks for at the store? Those are expensive and full of unhealthy things. With the right containers, you can create healthier, less expensive versions. Use the lid from a small jar to cut circles out of meat and low-fat cheese slices and package them with square or round crackers. Add fruit, and you are good to go. Here is a guide to making your homemade version of these prepackaged lunches.
Buy the economy size of healthy items
If your child likes yogurt, buy the largest, most economical container. Provide your child with a container of frozen berries and mini chocolate chips to mix in for a healthy treat.
Add healthy treats
Instead of prepackaged treats, include a slice of homemade banana or pumpkin bread for a healthier option. You can make them yourself for very little money.
Make homemade flavored waters
Contrary to tradition, if your child has an otherwise balanced diet, milk in her lunch isn't necessary every day. Consider investing in a quality water bottle with a built in straw and surprise your child with homemade flavored waters. Here are a dozen recipes for homemade flavored waters that will help your child stay hydrated and are easy on your budget.
A Sample Menu:
Based on these tips, here is a sample menu that will provide your child with a healthy lunch and leave some cash in your wallet:
Monday: Tortilla spread with cream cheese, topped with grated carrot, diced celery, sliced ham; pineapple chunks, homemade cookies
Tuesday: Pita pocket stuffed with sliced cucumber and turkey; sliced strawberries with fruit dip; homemade trail mix
Wednesday: Lettuce leaf wraps stuffed with shredded cooked chicken mixed with cream cheese and diced celery; yogurt with blueberries; banana
Thursday: Snack crackers with turkey and cheese; carrot and celery sticks with dip; grapes; chocolate kisses
Friday: Whole wheat flour tortilla spread with pizza sauce, topped with shredded cheese and diced pepperoni; sliced cucumbers with dip; mandarin oranges; banana bread
Investing in kid friendly containers and plan ahead to save money and keep your kids happy at lunch time.