If you've helped all your friends move, and now it's your turn, don't despair. You don't have to make the same mistakes they did or pay too much to move across town (or even across the country!). Here are some tried and true ways to move your household without breaking the bank.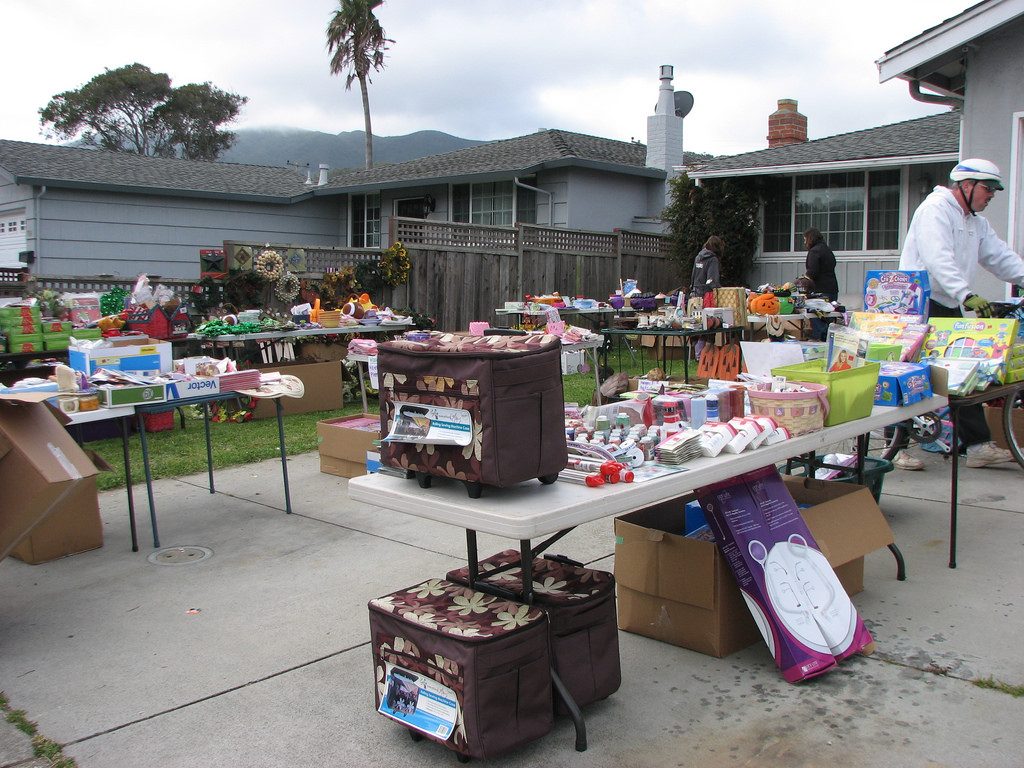 Tip #1: Sell unneeded possessions.
We all seem to have lots of stuff we don't really need or use. When you start sorting and packing it, you actually see the truth of this statement. Take advantage of all the options for selling stuff, from the traditional neighborhood yard sale to Facebook garage sales. Several clothing consignment stores will buy your clothes from you like Clothes Mentor, Plato's Closet, and Once Upon a Child. Craigslist, Nextdoor and other local online groups allow you to easily post pictures and meet up to sell your larger items locally.
Tip #2: Donate what's left.
Did you know that you can get a possible tax deduction for charitable giving when you donate items to a non-profit thrift store? Keep a specific list of what you donated, get a donation slip from the store where you dropped your items off, and you'll be set when it's time to file your taxes.
Tip #3: Collect free (or inexpensive) boxes.
Paper boxes from work, boxes left over from a friend's move and even restaurant supply boxes provide lots of free boxes for your use. Liquor store boxes are especially sturdy when packing books! If you just need lots of boxes quickly, consider buying recycled ones and having them shipped to your door for a fraction of the price of what you'd pay from a moving company.
Tip #4: Plan your move during "non-peak" times.
Mid-month, mid-week prices are better than weekend ones. Also, since families are typically moving in the summer months of June and July, try to avoid those more expensive months and move in the fall, winter or spring.
Tip #5: Compare moving companies and negotiate, especially if you followed Tip #4.
To find cheap movers in your area, comparing at least three reputable moving companies. Just be sure you're comparing apples to apples as far as the distance of the move, weight of cargo, days involved, size of truck, etc. and that all your requirements are met. Extra charges add up for things like moving boxes and furniture upstairs, providing moving blankets, pads and straps, and moving heavy items such as a piano. Most movers will let you request an online quote through their website, to make the shopping process less burdensome.
Tip #6: Consider a "you pack; we drive" arrangement.
If a full-service mover is too pricey, you can look into a moving arrangement where you pack all your boxes yourself, and the moving company loads the truck, moves the items and unloads at your final location.
Tip #7: Keep good records for a tax deduction.
Speak with your tax adviser first, but you may be able to get a tax deduction for your moving expenses. Just keep good records, and you may improve your bottom line at tax time.
Happy Moving!